Electric Bikes
Electric Bikes are Conventional Cycles with Power Assist
Electric bikes (ebikes) are electrically assisted cycles that have electric motors in either the front or rear wheel, or on the crank. Power delivery is via a Lithium Ion battery which comes in variable capacities. In addition, the position of the battery on the frame can vary depending on the frame style and manufacturer.
eBike Classification
The classification of electric bikes in UK law states that they are still simply bicycles if the electrical assist is only effective up to 15.5mph. As a result, there's no need for insurance, registration through the DVLA or the need for MOTs.
Advantages of an eBike
An electric cycle makes cycling a real pleasure, mainly for their fantastic hill-climbing ability but also for many more reasons too:
Firstly, they're a great option for people wanting to avoid using the car. These days, our cities are very busy places with excessive volumes of traffic. Parking is never easy. Electric bikes are a great alternative for many short journeys.
Secondly, as we all know, cycling in general is a healthy form of exercise. Without question, ebikes offer the same advantages. Electric bikes are also known as 'pedal assist bikes' because you have to pedal them for the motors to work. You're still exercising on ebikes, but it's a far gentler workout!
Thirdly, thanks to long range rechargeable batteries, electric push bikes are ideal for leisurely rides out. They allow the rider to go further and stay out longer without fatigue setting in!
Finally, let's not forget the thrill of owning an electric mountain bike!
eMTBs mean much more fun carving up the trails, and more of it! getting to the top of those downhill runs has never been easier!
Huge Range of e-Bikes In Stock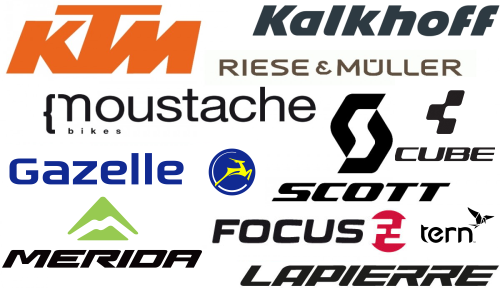 There are many different styles of electric bicycles to choose from and they have a variety of applications.
We'll help you make an informed choice of the most suitable ebike for you.
OnBike has a huge range of electric bikes in stock, varying in price, and a great selection of brands to choose from.
Specially Selected eBikes Offering Outstanding Value for Money
We have some of the best electric bikes and brands in the UK. There is a wide range of men's and women's electric bikes for sale. Our showroom in Worcester has readily available ebikes, all built to British Standards, and all set for test rides.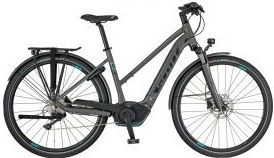 Service and Support
OnBike is proud of its service and support to customers. Equally important is both maintaining and servicing electric bikes which is an integral part of what we do. Similarly, we believe that we excel in customer support and are always available, pretty much 24/7 for any queries.
In addition, we offer many additional services such as 0% finance. Also, a comprehensive range of accessories and spares as well as a cycle to work scheme with NO upper limit on purchases.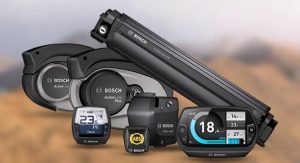 Free Test Rides
Take a free test ride and experience the ebikes!
Free test rides are always available and without prior appointment. Adjacent to our store is a quiet area that can be used for putting the bikes through their paces. In addition, more demanding terrain is easily accessible a short ride away for those wanting to test the bikes on some serious hills!
Quality
Without question, OnBike believe passionately, that investing in good quality electric bikes is the right thing. First and foremost, reliability, build, finish, manufacturer support and longevity are all important factors.
With this in mind, customers can rest assured that OnBike only supply bikes that fully meet this criteria. As a result, we can really concentrate on providing great customer service.
OnBike supply electric bikes from European manufacturers that utilise proven drive systems such as Bosch and Shimano. They are much more reliable with far greater longevity.
FREE Delivery to Mainland UK
Delivery is FREE to all mainland UK addresses.
Importantly, our ebikes are first built to British Standards. Next, they are put through a 26-point inspection & check before being taken out on a test ride. Furthermore, we don't send bikes out unbuilt in boxes like some other stores. We also ensure the brakes are in the correct orientation and legal for the UK too!
Check out our FREE DELIVERY page for more information.
FCA Accredited
OnBike Electric Bikes has FULL accreditation by the Financial Conduct Authority (FCA) to offer 0% Finance on its products. There aren't many bike shops in the UK that can say that!
Consequently, we are on the Financial Services Register of the FCA. As a result, customers can purchase with absolute confidence.