Buy Electric Bikes from the UKs #1 Retailer
OnBike Electric Bikes and Specialist Advice
If you're looking to buy electric bikes, then this is the place to start your journey in finding the perfect solution!
OnBike want to ensure that you as the rider can experience as many different types electric bike. This includes frame styles, drive systems, brands, configuration and component options rather than just a single choice. Above all, that way you can identify clearly what really is the right ebike for you.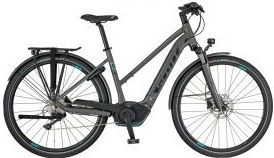 It's important to realise that not all electric bikes are the same. So, here at OnBike we have a huge range to choose from.
At first glance, electric bikes may appear to be very similar. However on closer inspection there are many subtle variations that can make a big difference.
Reassuringly, we will guide you through the whole process from start to finish. We'll provide fully comprehensive information, support and help along the way. Also, it's worth noting that the support doesn't end there. We're always on hand when needed.
ebikes offering exceptional value
Service and Support
OnBike is proud of its service and support to customers. Equally important is both maintaining and servicing electric bikes which is an integral part of what we do. Similarly, we believe that we excel in customer support and are always available, pretty much 24/7 for any queries.
In addition, we offer many additional services such as 0% finance. Also, a comprehensive range of accessories and spares as well as a cycle to work scheme with NO upper limit on purchases.
Why Choose an Electric Bike
Electric bikes have never been so good! Over the years, there has been huge developments and as a result, there are now many fabulous ebikes. Most noticeable is that batteries have more capacity and therefore greater range. In addition, ebikes are much more pleasing on the eye now than ever before.
Simply put, electric bikes look better, and ride better. They're a lot lighter too than they used to be! People from all walks of life now ride electric bikes. For example, commuters, leisure riders, or those simply seeking fun.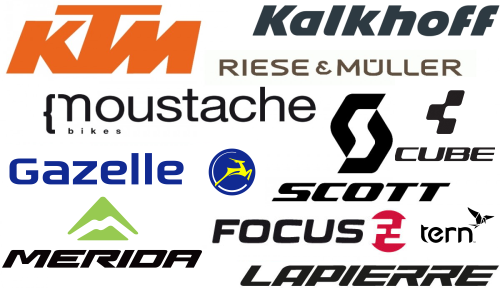 It goes without saying, that one major benefit of electric bikes is that they essentially 'flatten' out hills. They make riding a more pleasurable experience. Furthermore, they will also get you from A to B quicker if you're in a hurry! Similarly, longer rides are now more feasible. Spending greater time outdoors and getting fitter is now fun.
In addition, regular and less demanding exercise can offer huge health benefits for many. For this reason, the medical profession do in fact recommend the use of electric bikes for many people.
Pedal Assist
Every electric bike that OnBike supply utilises 'pedal assist electric bike' technology. These types of electric bikes are 'Pedelecs'. For this reason, we believe that they offer the right approach. They produce the most natural cycling experience.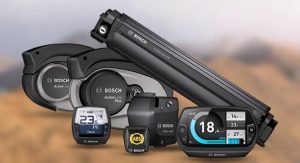 As a matter of fact, riding electric bikes of this type is pure simplicity itself. Power delivery is via the natural pressure of pedaling.
Furthermore, this assistance is variable and can be changed easily via a simple unit on the handlebars. Hugely flexible, the rider chooses how much help they need at any given point in time.
Gearing is no different to that of a conventional cycle.
Free Test Rides
However, don't take our word for it – take a free test ride and experience the bikes themselves!
Free test rides are always available and without prior appointment. Adjacent to our store is a quiet area that can be used for putting the bikes through their paces. In addition, more demanding terrain is easily accessible a short ride away for those wanting to test the bikes on some serious hills!
quality electric bikes supplied by a specialist retailer
Quality
Without question, OnBike believe passionately, that investing in a good quality product is the right thing. First and foremost, reliability, build, finish, manufacturer support and longevity are all important factors. With this in mind, customers can rest assured that OnBike only supply bikes that fully meet this criteria. As a result, we can really concentrate on providing great customer service.
OnBike supply electric bikes from European manufacturers that utilise proven drive systems such as Bosch and Shimano. They are much more reliable with far greater longevity.
Delivery
Because OnBike cares about its customers and products so passionately, ALL delivery bikes are first built to British Standards. Also, they are put through a 26-point inspection & check. Furthermore, we don't send bikes out unbuilt in boxes like some other stores. We also ensure the brakes are in the correct orientation and legal for the UK too!
FCA Accredited
OnBike has FULL accreditation by the Financial Conduct Authority (FCA) to offer 0% Finance on its products. There aren't many bike shops in the UK that can say that!
Consequently, we are on the Financial Services Register of the FCA. As a result, customers can purchase with absolute confidence.