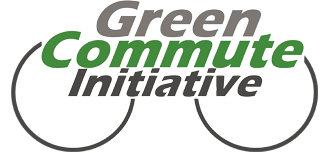 The No. 1 Cycle to Work Scheme
provider with NO upper limit!
Designed for Electric Bikes
Cycle to Work Scheme with NO £1,000 Limit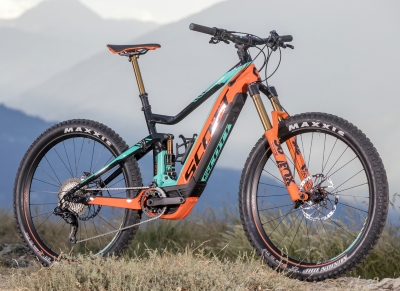 The Cycle to Work Scheme has for many years been a fantastic way for employer's to acquire bikes cost effectively for their employees.
This enables them to commute to work in a healthy and cheaper way, as well as overcoming problems with traffic and parking.
It's been around for many years and has helped thousands.
If you're new to the concept, it's one worth exploring with your employer as you BOTH benefit! Based on a 'salary sacrifice' process, the Cycle to Work Scheme effectively deducts the cost of your bike from your wages over a 12 month period, before tax. This in effect reduces the amount of Tax and National Insurance that you as an employee pay.
The problem up until now, is that the Government capped the Scheme at £1,000. Quality electric bikes are in excess of this figure, so it was impractical to consider an ebike purchase using the Scheme.
We're delighted to say that thanks to the Green Commute Initiative (GCI), OnBike can now offer a unique Scheme with NO upper limit whatsoever! They're also FCA authorised!!
The Scheme works very simply:
(1) you decide on the electric bike that you would like
(2) approach your employer (normally the HR Department) and tell them about the Green Commute Initiative
(3) you could send an email to your HR Department with a few accompanying words about the Initiative and include a link to this page.
(4) once your employer has partnered with the Green Commute Initiative, they're able to issue the employee with a VOUCHER for the bike that can be used instore.
How much can employees save?
Savings depend on your tax rate.
Lower rate tax payers will save 32% on the cost of the bike.
Higher rate tax payers will save 42%.
To calculate the actual figures take out your calculator. If you're a higher rate taxpayer multiply this price by 0.58. If you're a lower rate taxpayer, then multiply by 0.68. This is the price you'll end up paying.
Divide the result by the number of payments (12, 18 or 24) and that's what your take home pay will go down by.
Remember there is no "End of Scheme" fee as charged by most C2W scheme providers. The bike becomes yours at no additional cost.
note - there's huge savings for business owners wishing to purchase electric bikes
Download a summary of the Scheme produced by the Green Commute Initiative HERE.
our cycle to work scheme partners
PLEASE NOTE
Due to the high rate of commission that some scheme providers charge, we are only able to accept vouchers for ebikes at full retail.
Thank you for your understanding.
Please contact us on 01905 611774 for more help.