OnBike Customer Testimonials
Below are just a few examples of the testimonials and kind words that our customers have to say about OnBike: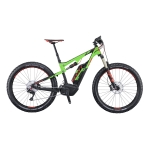 "Just a quick note to thank you for all your help in choosing an electric bike. Robin was right about how helpful you are! The whole service you've provided has been a rare pleasure: you both informed and encouraged my first step into electric bikes. And what I've ended up with is a bike that suits my needs, and memories that will bring me back to you for my next bike. Thank you.
"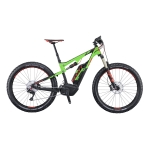 "

Please could I pass my thanks to Martin for the excellent work that he carried out on both my wife's and my 5 year old Kahlkof electric cycles. They are now like riding new bikes again. OnBike are the very best and I am so grateful that they are based in Worcester. If you want a quality electric bike, a professional and knowledgeable dealer, look no further. Best wishes. Gail and Ian Beresford

."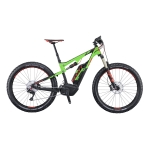 "Just wanted to let you know, went to an easy Bike Trail last weekend, didn't need to use the assist at all and the bike was just a good bike. I have 10 quality Mountain Bikes from manufacturer's such as Scott, Saracen, Trek, Mondraker, Whyte and Commencal, and this is one of the best even without the motor. I didn't use the motor at all last weekend, but it's like having a helper, you know it doesn't matter what you come across because you have the backup. I was at Cannock the week before, really wet and cold, had a couple of guys on hardtails come past me, but a couple of hundred yards down the trail they had diverted up a steep very muddy hill because of the conditions, both of the hardtails had to stop to push to the top, I just put the bike in Trail Mode and rode up it on a full susser" My wife now enjoys the rides too, she said "why didn't we do this years ago!"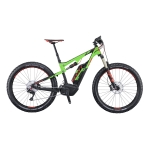 "

Please could I pass my thanks to Martin for the excellent work that he carried out on both my wife's and my 5 year old Kahlkof electric cycles. They are now like riding new bikes again. OnBike are the very best and I am so grateful that they are based in Worcester. If you want a quality electric bike, a professional and knowledgeable dealer, look no further. Best wishes. Gail and Ian Beresford

."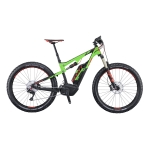 "

I fancied an electric mountain bike ever since hiring one in May 2016. This was a Scott E-Aspect 710CX and I was hooked. From start to finish Mike was a great pleasure to correspond with and to speak to on the phone, allaying all my concerns, giving advice generously and concluding the purchase in a very friendly and professional manner. The bike was delivered by courier as advised, beautifully and securely packaged, with all documentation and accessories I had ordered packaged separately inside the box. In less than an hour she was on the road and I was enjoying off-road trails that my arthritic knees have prevented me from tackling for many a long year here in the Lake District. I've never stopped since, exploring some fantastic routes and having some amazing adventures. I can't recommend OnBike more highly. It has been a great pleasure doing business with them

."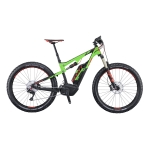 "One of the things I like about the e-bike community is that we seem to get a good number of reports of shops willing to go the extra mile or three in the name of looking after customers. I expect I am not the only one to have great, on-going, completely undeserved service from Martin and Mike at OnBike, but sometimes it's worth noting it in public, since "thanks" won't do on its own.
A few weeks ago I took my trusty KTM Action Macina into the shop, as it had developed a crunchy noise emanating from the pedals, and swapping them out didn't seem to help. It's done 5.2K+ miles over two years, and the warranty – from another seller – is probably exhausted by now. Anyway, Martin put it up on the stand, stripped it back to the crank drive internals, and discovered the motor frame bolts needed some torque-wrench TLC. Twenty minutes later (during which I blinked greedily at the shiny toys in the showroom) it was all re-assembled, with not a squeak or a crunch to be heard in the house. Why double thanks? Well, 'cos OnBike also organised a demo day the Sunday before last. I got to try a few new KTMs, a couple of fantastic Scotts, a bunch of Moustaches, two rather posh Riese & Mullers, and some BH Emotions too. Bundled with a good chat with product experts and fellow enthusiasts, it was a rather splendid day out, just for the cost of a train ticket. Even the rain agreed, and was good enough to hold off. Nice one guys!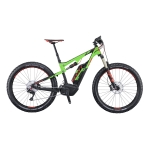 "I am now riding my THIRD electric bike, all of which were purchased from OnBike, initially when they were at Hartlebury, and now at Worcester. In all the years I have dealt with OnBike, I have been extremely pleased with both the reception given and help received on every occasion. In the seven years that I have been acquainted with OnBike, I have developed the utmost admiration for the manner in which they have looked after me. What more can one say!"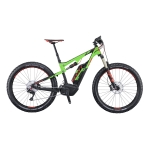 "Just wanted to say a massive thank you for getting me all sorted with my new KTM Macina Freeze. Your service and individual care was outstanding from start to finish and I would highly recommend OnBike. As for the bike – it's amazing. I never thought I'd enjoy cycling so much. Bring on the weight loss and healthier living. Job done. Thanks again."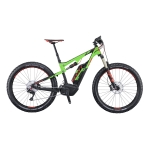 "Thanks again for the great service you provide and no doubt see you in the future."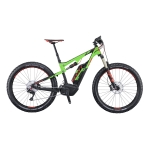 "Just thought I would add the final chapter to this post which began back in May in our quest for two bikes to take with us on our Motorhome travels. Yesterday, we picked up our two new Riese & Muller NuVinci Pony's from OnBike in Worcester and gave them a run-out at the local racetrack…..where else! I opted for the black version and was pleased to get the very first frame of 2016 with the new N380 NuVinci hub – it was well worth the 3 month wait! I can honestly say that they could not have worked out better for storage and transportation. I opted for removable pedals and with the seat post removed, handlebars dropped and twisted as designed; they both slide into the rear of the van perfectly. I'd just like to finally say a big thank you to Mike and Martin at OnBike for their efforts, patience and service. If anyone is in the market for an ebike I can certainly recommend these guys as your starting point and hopefully your finishing point!"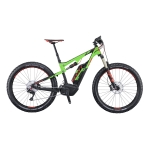 "Just a quick email to say thank you very much for your help and advice. Since purchasing my KTM Ventura Cross 9 hybrid e-bike in June I have covered almost 1000 miles. The bike has saved me burning fuel whilst sat in traffic as I used to commute to & from work across Worcester city during rush hour periods. It has also saved me 20 minutes per journey. When I bought the bike back for it's eight week check I was impressed with your customer service. The time you spent showing me how to carry out regular maintenance was much appreciated. I am & remain a thoroughly satisfied customer & have no hesitation recommending OnBike to friends & family."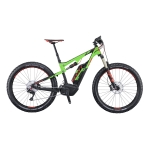 "I bought a superb Ave XH-3 from OnBike in late 2012, whilst they were based at smaller premises in Hartlebury. Martin's product knowledge and encouragement to test-ride a variety of MTB framed bikes really helped the decision-making process, and I ended up with a quality machine that is still going strong despite years of tough daily use. I've since added another Bosch bike to my collection, and despite having purchased that second-hand from elsewhere, Mike was more than happy to help with electronic adjustments and software updates – absolutely great support. Whenever I have people admire either bike, I now recommend they make the trip to the Worcester showroom to chat to the guys!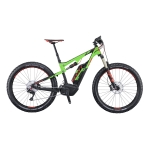 "A varied test ride really is essential to get the measure of the different electric bikes, and OnBike is well placed for this. As you leave the industrial estate to the south, you're immediately on a quiet, narrow and steep lane, at the top of which is a choice of routes, all away from busy traffic. The visit to OnBike was a full day from York, but as an educational experience it was well worth it. There aren't many places you can try such a selection of electric bikes, and the staff's expertise was obvious."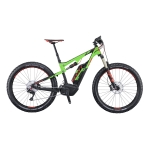 "Just a quick note really to thank you for providing such a good service both before and during the purchase of my new Emotion NEO 29er. It had been a long time from when I initially contacted you, if I remember rightly there was so much snow on the ground I couldn't even get off my drive to come and have a look. Since that time you have emailed and text to keep me updated with when the much anticipated bicycle would arrive. I purchased my 29er on the spot. I could see you were under pressure from trying to track down a missing bike from a courier, customers in the shop, and an eager customer, me, who wanted to take advantage of the twelve months interest free finance that you offer, and another customer who wanted to buy the bike that I was purchasing! You remained unphased by all that was going on, and still sorted out a finance deal on the computer, and the other customer insisting that the other 29er was built that day, and another customer calling in for a "chat" about how good his new Neo Cross was. How's that for professionalism. Great work and a great service."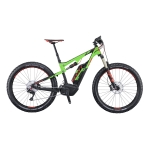 "
When we purchased our bikes off you, you gave us a huge amount of choice and advice so we were pleased with our decisions – also I knew I could replace all the bike components from any standard bike shop when needed: cables, brakes, tyres, pedals, grips etc., but was a little reserved over the specialised parts around the motor areas. When I wanted special parts like small drive cogs, spring clips, big front cogs, chains and split links specific to our bikes, you just ordered them up from Spain and were delivered to our house within in 2 weeks! I call this service above and beyond! Most bike shops (let alone electric ones) would just say 'unavailable' or are not even there any more…so if anyone is debating whether to buy a bike off you they should think of your policy – a bike is not just sold today it's for life and so is OnBike. Thanks again – keep up the good work and we hope to see you for a cuppa, and if we want another electric bike, we will not hesitate to go to you."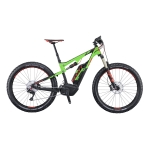 "Hi, would just like to say how happy I am with my new electric bike I purchased from you and picked up on Friday. The service was outstanding with no hard sell just great advice and a very friendly service. I will have lots of pleasure on it whizzing up those hills. I will recommend your service to anyone I know who is also considering one. Thanks very much."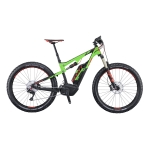 "Would we buy from OnBike again? YES 100%….as OnBike have so many models and makes under one roof, your choice is endless and added to their knowledge of all the bikes, their enthusiasm and the fact that they ride them as well, you get an unbiased opinion on every bike."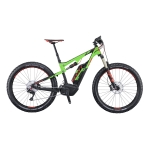 "Thanks for your unbiased and helpful advice in helping me make my choice of cycle and also for delivering great service."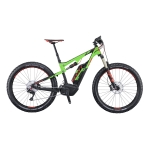 "OnBike was a pleasure to deal with – they are the perfect combination of expertise and great customer service. They are warm, friendly and eager to talk about the bikes, to ensure that you are well informed before they send you off on a test ride. I can't praise the chaps at OnBike highly enough!