Electric Bike Hire
Electric bike hire is not available from OnBike directly, but we do offer FREE test rides on all our ebikes! No appointment necessary!
OnBike Electric Bikes is based in Worcester. Click HERE to see our wide range of quality ebikes.
Colwall Greener & Electric Bike Hire
Colwall Greener is an organisation run by an informal group of people in the village of Colwall, Herefordshire (UK).
It is mainly active through Transition Malvern Hills, and designed to keep the people of Colwall in touch with environmental issues, both sides of the Malvern Hills.
Herefordshire Green Network is an excellent resource for what is going on both in Herefordshire and Malvern, including a calendar of current activity.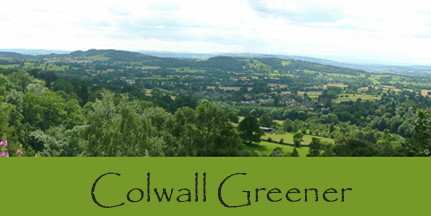 Colwall Greener operate an electric bike hire scheme.
The scheme is run by Robin Coates who co-ordinates the hires.
Electric bikes are a big investment. Colwall Greener can help by offering out ebikes to hire for days or even weeks at a time. This way prospective ebike users can get a good feel for what they're all about before making a decision. Electric bike hire is relatively inexpensive too!
Robin will provide full instruction on how to use the electric bikes, including charging the batteries and general maintenance.
Robin's contact details are as follows:
Telephone: 07973 721809
Email: robin@robincoates.com