Electric Bike Hire
Electric bike hire is not available from OnBike directly, but we do offer FREE test rides on all our ebikes! No appointment necessary!
OnBike Electric Bikes is based in Worcester. Click HERE to see our wide range of quality ebikes.
Colwall Greener & Electric Bike Hire
Colwall Greener is an organisation run by an informal group of people in the village of Colwall, Herefordshire (UK).
It is mainly active through Transition Malvern Hills, and designed to keep the people of Colwall in touch with environmental issues, both sides of the Malvern Hills.
Herefordshire Green Network is an excellent resource for what is going on both in Herefordshire and Malvern, including a calendar of current activity.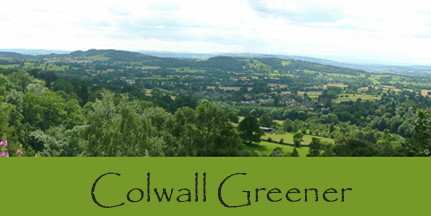 Colwall Greener operate an electric bike hire scheme.
The scheme is run by Robin Coates who co-ordinates the hires.
Electric bikes are a big investment. Colwall Greener can help by offering out ebikes to hire for days or even weeks at a time. This way prospective ebike users can get a good feel for what they're all about before making a decision. Electric bike hire is relatively inexpensive too!
Robin will provide full instruction on how to use the electric bikes, including charging the batteries and general maintenance.
Robin's contact details are as follows:
Telephone: 07973 721809
Email: robin@robincoates.com
Bewdley Outdoors
Electric bike hire is also available from our good friends Bewdley Outdoors at the Wyre Forest Centre, located 3 miles west of Bewdley, on the A456 Kidderminster to Tenbury road.
We're proud to support Bewdley Outdoors who are based at the Wyre Forest, and offer a wide selection of hire options for individuals and families alike. There are many bike trails in the Forest, each offering a beautiful and scenic way to enjoy all aspects of cycling in safe and leafy surroundings. They offer both conventional and ebike hire.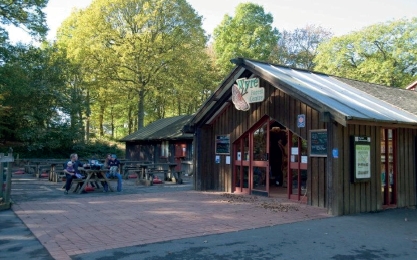 The Wyre Forest Centre also boasts a further number of excellent activities and facilities such as a Discovery Centre, Go Ape Tree Top Adventure and Tree Top Junior, Play Area, and Cafe. Easy access and plentiful parking make a visit to the Wyre Forest a great day out.
Conventional bike hire
Bewdley Outdoors offer a wide and varied range of conventional bikes for hire. These include bikes for gents, ladies, and the younger generation too! Also available are child seats, 'tag a longs' and trailers. All at very reasonable prices.
Electric bike hire
There's a good selection of electric bikes that are available to hire with a variety of motors to enhance your cycling experience, whilst enjoying the forest scenery at the same time.
If you've tried an electric bike and want to take things further, take a look at our great range of ebikes HERE.