FOCUS Electric Bikes

Focus electric bikes are built in Cloppenburg, Germany to extremely high standards. They are part of the world renowned Derby Cycles group that are the largest bicycle manufacturer in Europe.
Read more >>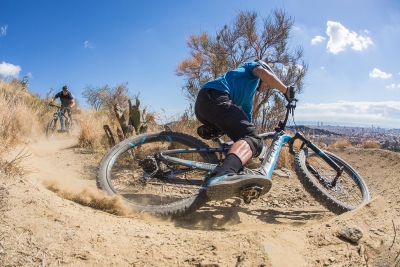 Within the Focus range is a wide and varied offering, comprising road bikes, touring and eMTBs. Many feature unique integrated battery designs, and all bikes offer outstanding value for money. Focus electric bikes are synonymous with quality, reliability and ground-breaking design.
EMBARGO LIFTED – Previously, Focus e-bikes were not allowed to be shipped and had to be collected from store. Focus have now given the green light for their bikes to be shipped and are now more freely available to everyone!
There are three different electric mountain bike drive systems available depending on the model: SHIMANO STEPS MTB (E8000), IMPULSE EVO RS, and BOSCH in either their Performance CX or Active variant. Each one offers a thrilling and exciting ride, combining smooth power delivery with perfectly balanced frame design.
Jam2 and Bold2 Focus Electric Mountain Bikes
OnBike is home to the unique and highly acclaimed Focus electric mountain bikes, the Jam2 and Bold2, and the first retailer in the UK to offer these superb Shimano E8000 driven eMTBs with integrated batteries. They utilise a 378Wh integrated battery with the option of an ADDITIONAL BATTERY giving a huge 758Wh. Additional non-compromising features include:
Triple Butted Tube Design – butted aluminium tubes designed with thicker walls where needed. Focus aluminium tubes are triple-butted. This reduces the weight without impacting on stability.
BB Pressfit 30 – Pressfit 30 combines the benefits of the BB30 and Pressfit bottom brackets. Pressfit 30 features a pre-assembled seal in the cups to further prolong the bearing life.
SSPS – a Stable Stiffness Per Size (SSPS) production method ensures that all sizes provide the perfect ratio of weight to stiffness.
AirFlow – the Air Flow system provides optimal ventilation for the integrated battery.
T.E.C. – thanks to the Tailored Energy Concept (T.E.C.), there are three different options for the down tube: (1) integrated battery only, (2) additional battery (T.E.C. pack) providing 758Wh or (3) bottle cage using a simple click system (Smart Rack).
Read less >>