Speed Pedelec bikes are now available from OnBike!
Speed Pedelec Bikes and UK Law
Owning an E-Speed bike is a whole new experience! Firstly though, let's spend a thought or two on the relevant legislation here in the UK.
Before riding a speed pedelec on the road, it first needs registering with DVLA. Furthermore, it must conform to British Standards set out for what are termed 'light mopeds'. Additionally, insurance is a requirement. The rider must wear a proper, certified moped/motorbike helmet too. The classification recognised by DVLA is "TYPE APPROVAL CLASSIFICATION L1e Light Moped". As a consequence, to meet correct safety standards, speed e-bikes require certain levels of equipment by law, namely:
High intensity front lamp
Rear number plate
Brake light on the rear
Mirror
Certificate of Conformity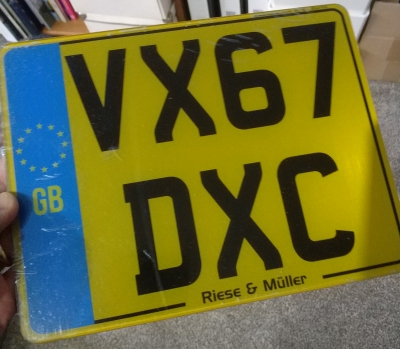 It goes without saying that here at OnBike, we're extremely proud to be the UK's largest supplier of Riese & Müller e-bikes to the UK. It's probably fair to say that in our experience, they produce the best speed pedelec bikes around.
Riese & Müller have an enviable pedigree in the e-bike market. Most of all, they are recognisable for their range of individual designs and ground-breaking innovation. Rather than follow the trend, they have created the likes of the Supercharger, Delite and Nevo to name just a few. Thanks to the Bosch Performance Speed motor, rated at 350W, riders seeking a fast and more sporty ride than a standard e-bike now have the option of Speed pedelecs.
Dual Batteries on Speed E-Bikes
Many Riese & Müller electric bikes have a dual battery option. Because the power consumption of a speed pedelec is greater than that of a standard e-bike, there is a modest effect on range. In light of this, having 2 x 500Wh batteries may seem to be a very good idea for some!
In conclusion, it appears that there may be a few hoops to jump through in registering a fast electric bike and making it ready for road use, legally. Fortunately, OnBike is here to help and will guide you through the entire process.
Read About BOSCH E-Bike Systems