The Gtech eBike Daily Hire: University of Worcester Electric Bike Share Scheme 'Woo Bikes'
The Gtech eBike is an entry level electric bike from the well known vacuum manufacturer, Gtech. It's going to be part of a brand new scheme here in Worcester that we'd like to tell you about.
It's thrilling to see that Worcester City has identified an opportunity for a wider use of electric cycles within the community. Initially, the 'Woo Bikes' scheme will be available to just staff and students at the University. The intention is to make the scheme available to other employers in the City in due course. The main objective is to provide both a healthy and low cost means of transportation within Worcester. As Cllr John Smith, Cabinet Member with responsibility for Health and Well-being at Worcestershire County Council, said "It [an electric bike] can also increase people's fitness levels which will help with their overall health and well-being."
The scheme will comprise of 50 Gtech electric bikes e-bikes, available for hire over 24 hours.
Gtech eBike Review vs the Competition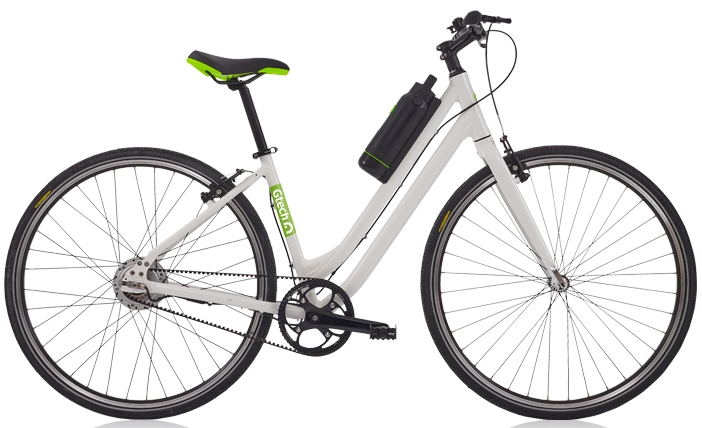 Ubiquitous in nature, the Gtech bike is subject to some pretty heavy advertising in a wide variety of media. Most folks have probably seen it advertised at some point. It appears regularly in many press advertisements, and was even offered as a prize on the TV show Ant and Dec's Saturday Night Takeaway!
We don't offer the Gtech bike for sale at OnBike. Instead, we prefer crank drive, European motors with stronger pulling power and batteries with greater range. However, don't get us wrong, we think the Gtech cycle does have a place in the world of electric cycles. We take the view that there are indeed 'horses for courses' (if you'll excuse the pun – Worcester does after all have its own racecourse!).
The Gtech bike price is relatively modest. Like any bicycle (including ebikes), the level of components has a bearing on what a bike sells for. Noticeably, the battery on the Gtech bike is small at 200Wh. The industry standard now being either 400Wh or 500Wh for nearly every European ebike manufacturer. Furthermore, the Gtech motor pulls at only 32Nm. Compare this to the Bosch Performance motor having far greater torque in excess of 60Nm. Put simply, in our opinion the Gtech ebike is  a contender for short, flat journeys. This is of course is a great reason to have them in Worcester City Centre and there's nothing wrong with that at all!
That being said, if cycling involves more demanding terrain as well as longer journeys, then check out OnBike's selection of great Electric Bikes here.
Read more about the scheme on the University of Worcester website.