The Riese and Muller 2019 Season eBikes are starting to arrive here at OnBike!
Riese and Muller 2019
It's fair to say that we're very excited about the new arrivals! Many of the models now have fully integrated 500Wh Bosch PowerTubes for the first time. Riese and Muller really do have their frame designs spot on and down to a fine art. Additionally, a number of the Riese and Muller 2019 Season ebikes come as standard with a whopping 1000Wh dual batteries. If they're not standard, then there's often an option to upgrade by adding a second battery.
Gearing options continue to astound and delight, such as the Enviolo (formerly known as NuVinci) and Rohloff 14-speed Hub.
New for 2019 – every Rohloff hub now utilises the superb E-14 Electronic Shifting!
Amongst the many highlights in the Riese and Muller 2019 Season, the following are truly majestic ebikes:
Bosch Kiox & Cobi Sport Options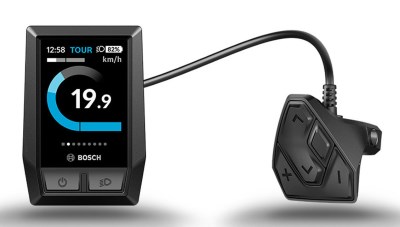 New for 2019 are options to add the Bosch Kiox display or Cobi Sport.
Bosch Kiox
The Kiox is a compact LCD on-board computer with Bluetooth connectivity. It allows the rider to keep track of battery charge level, speed, heart rate and performance. Crystal clear and colourful, the Kiox is robust and small, with toughened glass. It's the perfect training partner for ambitious riders.
Easily removable, the Kiox is securely held magnetically on it's base. The 1.9″ transmissive colour display boasts a sensitive backlight, adapting to lighting conditions. Everything is perfectly readable – even in the dark!
Cobi Sport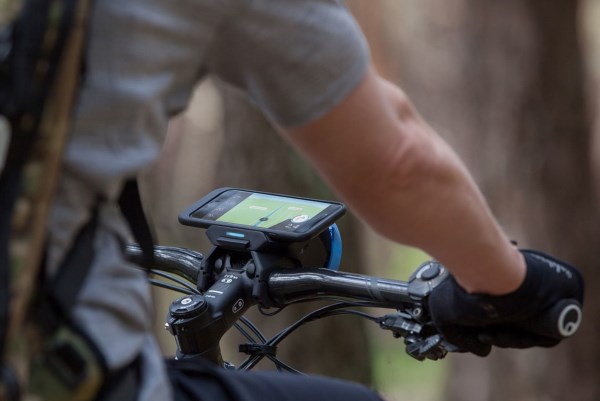 The weather-proof COBI.Bike system turns your Bosch eBike into a fully networked smart bike.
Cobi units enable the rider's smartphone to be used as a navigation device. Securely held in place, centrally on the handlebars, there's no need to be fearful of losing the treasured phone. It's not going anywhere! Cobi allows access to maps that can be downloaded. This facilitates a fully functioning GPS navigation system with directional instruction both visually and audibly if required. As a consequence, exploring has never been so easy and so much fun!
It takes just a few easy steps to connect Bluetooth and other apps to the system. COBI.Bike then displays real-time data such as cadence, speed and heart rate.
Additionally, Cobi provides access to a smartphone's features whilst on the move. Both stored music and phone numbers are available at the push of a button.
Rise and Muller are without doubt the 'Rolls-Royce' of ebikes, and continue to grow from strength to strength.