Folding eBikes Offer Fantastic Versatility and Freedom
Folding ebikes are becoming increasingly popular. They appeal to a broad range of people, especially owners of caravans, motorhomes and boats. It's also worth remembering that invariably they have a smaller wheel size than a standard touring or trekking bike. Quite frequently, 20″. Anything less becomes particularly difficult to steer. Furthermore, the smaller wheel circumference of an electric folding bike frequently equates to the entire e-bike being smaller too. This means that people of smaller stature in general can also enjoy riding electric bikes.It may come as a surprise that some riders only require partial folding, namely the handlebars. This type of folding ebike is particularly suitable for motorhomes with integral garages. It is the width and height of the handlebars that brings a challenge. There's no need for a further break point in the frame. Slenderness is what's required rather than a compact cubic shape. Thankfully Riese & Müller manufacture a couple of very nice examples of this type of folding electric bike.
The Best Folding eBikes: UK and Worldwide
Having owned, used and retailed all kinds of different folding e-bikes over the years, we at OnBike think there are just a few real gems out there.
We've experienced examples from all over the world. Different motors, folds, battery positions and more. It's always been tricky finding a reliable and easy electric folding bike mechanism. It's no surprise with batteries and wiring to consider! Finally, after a long wait we do believe that we've found the best electric folding bikes.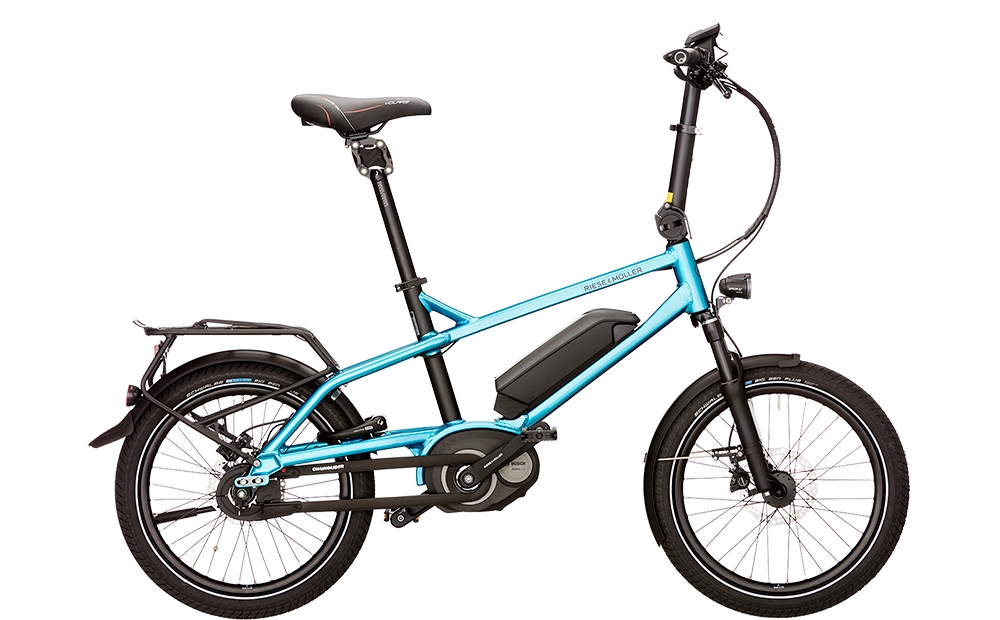 Below are links to the 'fab four' folding ebikes that we believe stand out in the market. Each one is a bit different than the other, and offers individual features of their own.
The two Riese & Müller folders have handlebar stem folding mechanisms only. The examples from Tern are fully folding; they fold at the bars and also on the frame. Three of these superb electric folding bikes are powered by Bosch, the other by Bafang's Max Drive. They each offer outstanding performance in their own right, yet have individual price points:
Here's a few resources that hopefully will be of interest:
BAFANG MAX DRIVE SYSTEM WINS 2017 MATCH IN JAPAN