The Merida eSpresso 700 EQ 2021 brings a new dimension to the world of electric bikes!
The new range of 2021 models from Merida are now in stock here at OnBike and we're over the moon with them, especially the eSpresso 700 EQ!
Merida eSpresso 700 EQ: classy and unique
Once in a while something special comes along and takes us by surprise. On this occasion, it's the 2021 Merida eSpresso range of eBikes. The 700 EQ model is particularly notable as it has a few very nice and rather unique features!
5-speed hub with Di2 electronic shifting
Most interestingly, the 700 EQ model has a very slick, low maintenance 5-speed hub with electronic shifting. It's all Shimano made, and they refer to this type of gear changing as 'Di2'. It's simple to use and doesn't require heavy use of fingers, thumbs or wrists to change gear. Instead, gear shifting is via two buttons on the handlebar – one to shift up, and one to shift down. A single press of each button changes the gear. It really is that simple.
High Torque E6100 60Nm Motor
Only 5-speeds….? No need to worry. All eBikes have more gears than are needed. The Merida eSpresso 700 EQ has Shimano's high torque E6100 motor peaking at 60Nm so any hill is easy to conquer. In addition, the motor is very quiet, smooth and lighter than its counterparts.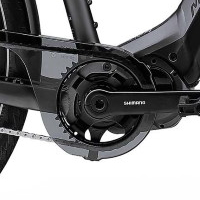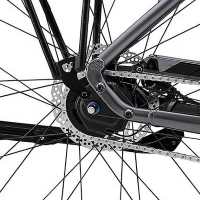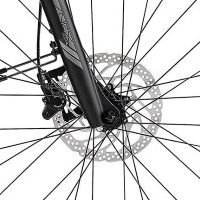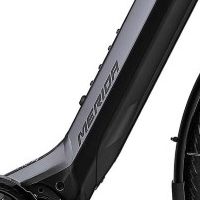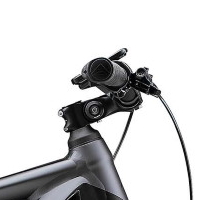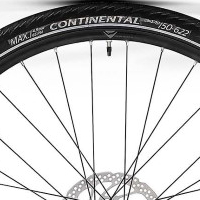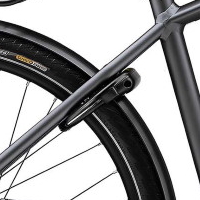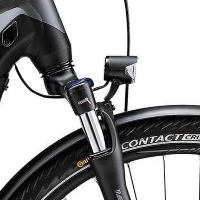 Furthermore, there's a whole host of great features that adorn the 700 EQ:
630Wh battery for extensive range. Fully removable, this battery can provide a range of up to 75+ miles on a single charge, depending on modes of assistance
hydraulic disc brakes for safe and decisive braking in all weather
frame lock preventing opportunistic 'hop-on' theft
puncture resistant tyres thanks to Continental Contact Cruiser's with Safety-System technology
sleek lines and awesome aesthetics – this ebike looks fabulous!
There really is an awful lot to like about the 2021 Merida eSpresso 700 EQ. Its individuality and stunning good looks as well as great performance make it a real winner!
Click HERE to see our full range from Merida.