We're delighted to announce that OnBike has been chosen to supply the Lapierre brand of electric bikes here in the heart of the Midlands.
This highly prestigious brand is hugely respected in the cycle industry and its team have won many an accolade in conventional cycling over the years. From its inception in 1942, Lapierre has gone from strength to strength and over the years, and has built a successful business based on quality and achievement. Gaston Lapierre started it all off in Dijon, France many decades ago, and was instrumental in bringing the Company name to the forefront of modern cycling as we see it today.
Overvolt Range of Electric Bikes
In 2013, their first electric mountain bikes, the Overvolt range were released. OnBike is delighted to now offer this extremely successful and respected brand to its customers here in  the UK. Notable for their eMTBs, this French giant now produce road bikes and touring bikes also.
Unique to the eMTB Overvolt range is their innovative OST+ suspension. OST stands for Optimised Suspension technology, and more can be read about it here.
Over the next few weeks, we'll be adding more of these wonderful ebikes to our range, but for the moment, here's a preview of what to expect:
Lapierre Overvolt Urban Bosch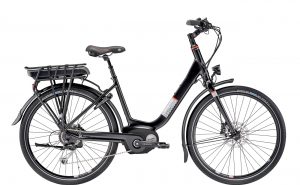 Quite a unique ebike in that there aren't many out there that have a 26″ wheel AND a frame size as small as 41cm. This makes the Overvolt Urban Bosch an ideal touring ebike for those of a smaller stature. Also available in a 46cm frame.
Lapierre Overvolt Shaper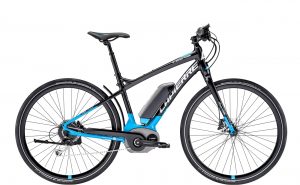 The Overvolt Shaper is a beautiful looking road bike, with sleek lines and fine curves. Ideal for daily commuting or nipping in and out of time, the Shaper does the job nicely.
Lapierre Overvolt FS 600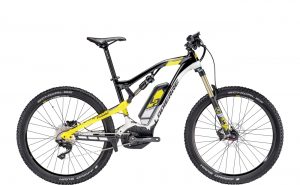 Things get serious with the FS 600. This full suspension eMTB sports the all new Bosch Performance CX motor, and has a light alloy frame with the world renowned OST+ suspension system. Add to that Fox 34 Performance Series forks with 150mm travel and you have an awesome combination.