OnBike recently visited the KTM eBike factory in Mattighofen, Austria. What a fantastic experience it was too!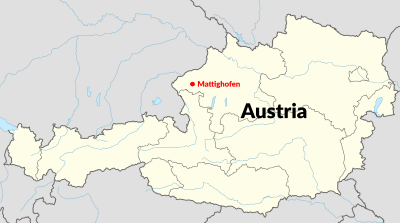 Mattighofen is a sleepy little village situated in the north-west of Austria with a population of just over 6,000. Many of the locals are employed in the extensive KTM eBike factory which covers a rather large area to say the least. It was an amazing experience all round. Seeing the finished product, and understanding the entire process from start to finish was truly awesome.
Not only were we treated to an extensive tour of the facility, we had a great ride in the forest mountains above the village. There were several KTM ebikes put through their paces, each performing admirably and soaking up some very difficult terrain with ease.
KTM eBike Factory – 2019 Model Preview
Oh my goodness! We were treated to an exclusive preview of next season's ebikes and what an experience that was!
It's fair to say that there really IS an ebike for everyone! KTM seem to have it covered completely. We've always thought that they have a fantastic range. The KTM eBike factory tour certainly endorsed that view and opened our eyes to even more creative ideas from this Austrian giant.
It's no surprise their ebikes are so good – they test them not only in-house for a multitude of hours, but also in the adjacent mountains….!
Below are a few observations regarding some of the new features within the 2019 range:
semi & fully integrated 500Wh Bosch batteries on many
optional Cobi handlebar mounted GPS
new fully folding Bosch 20″ called the 'KTM Fold' (looks superb!)
dual battery model (1000Wh)
Bosch ABS featuring on some models
all new 'LFC' concept (lights, fender, carrier)
the prices aren't going to break the bank!!
Visiting the factory was an amazing experience never to be forgotten.
Our final thoughts that we left with were not just about the great range of ebikes produced by KTM, but also about the people that work there. We met not just the sales and development team, but also the CEO and owners themselves. Their passion, desire and determination to produce the finest ebikes in the world was without question.
OnBike feels privileged to have an association with such a strong and successful brand of ebike, and all the wonderful people associated with KTM.