SCOTT Sports is a huge name in the bike industry. It's a Swiss producer of bicycles, winter equipment, motorsports gear and sportswear.
They produce a wide selection of eBikes, with a variety of frame styles. There's something for everyone, whether it be a touring leisure eBike, hard tail or full suspension eMTB. The SCOTT build quality is exceptionally high as is their commitment to deliver the very best in electric bikes.
Scott Sports moved to its new headquarters in 2019. HQ is now in the Fribourg suburb of Givisiez in Switzerland. Costing 60million Swiss Francs and taking three years to build, it replaces five previous buildings and brings together 350 employees under one roof.
Scott Sports is a major brand in other sports besides cycling. It was founded in 1958 when Ed Scott invented the aluminium ski pole, as an alternative to the steel or bamboo poles which were then the norm. It still has a large presence in ski equipment and markets ski clothing both in its own name and via its Powderhorn subsidiary.
The company moved its headquarters from the US to Switzerland in 1992.
The OnBike Visit to SCOTT Sports HQ
We jumped at SCOTT Sport's very generous invitation for OnBike to visit their HQ. in Switzerland.
Following a short flight to Geneva, we were met at the airport by those very nice SCOTT chaps and took a 90 minute transfer via coach to the HQ. We weren't alone though; several other cycle retailers were there who were great company. It's always very interesting chatting to other people in the same profession, being able to share thoughts and experiences.
We were there for two nights and thoroughly enjoyed the experience, being very well looked after! There were many highlights during our brief visit:
the sheer scale and size of the SCOTT Sports HQ was breathtaking
seeing the full range, up close, of 2024 eBikes that will be on offer next year
the kind, professional and highly motivating people we met
Here's a few snapshots that we took during our visit: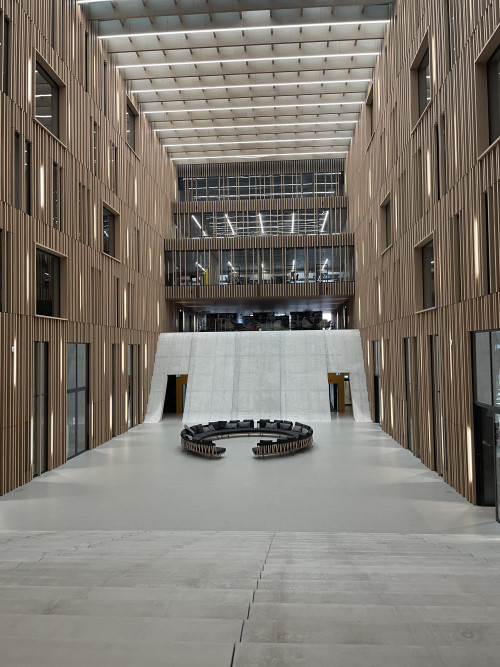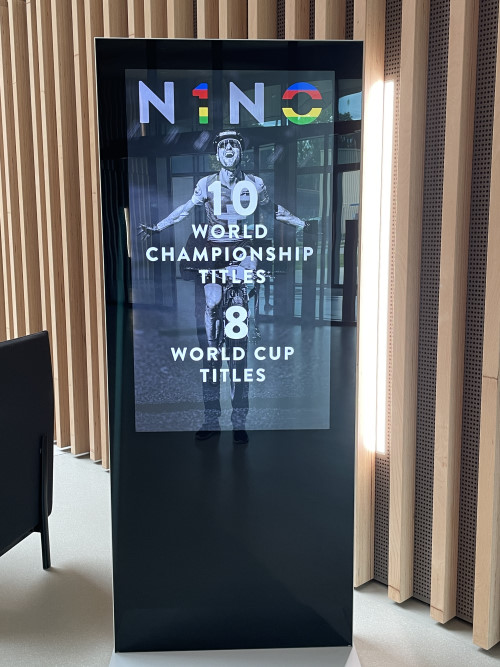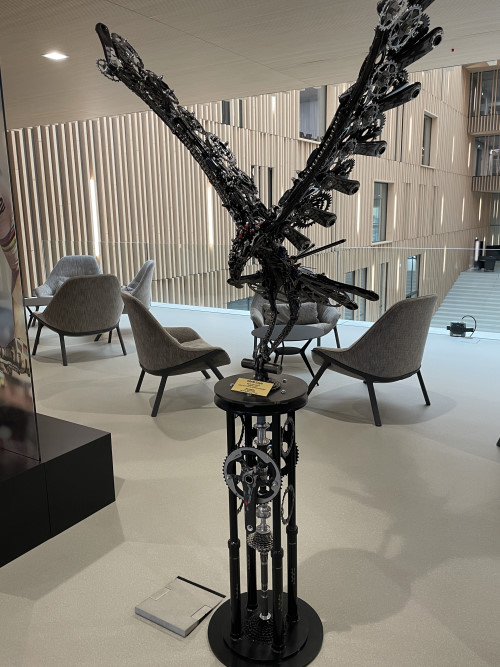 The 'EAGLE' made of rear mechs!