We're delighted to say that most of our Riese and Muller 2020 range of electric bikes has now arrived. They're absolutely STUNNING!
The following amazing bikes are now in stock:




Superdelite Mountain Rohloff






The following amazing bikes are due in shortly: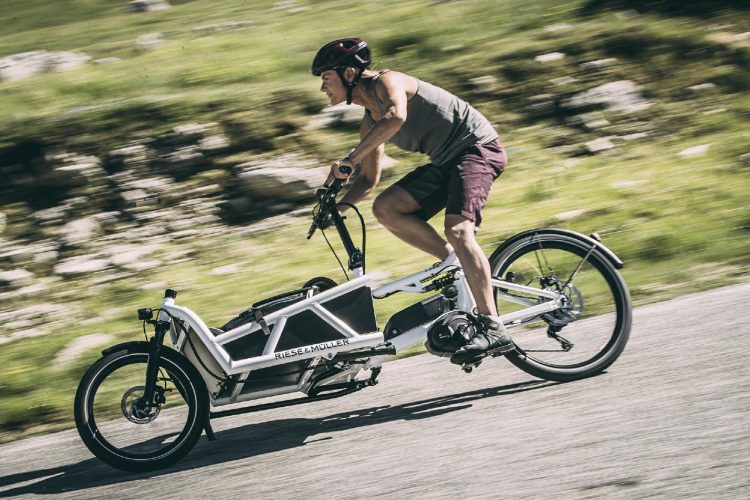 We had our first preview of these impressive machines at The Cycle Show in Birmingham earlier in the year. Also, it was the first chance we'd had to ride and experience the new Riese and Muller 2020 range.
We weren't disappointed – they were amazing!
It can't be stressed how important it is to touch, feel and get to know ebikes like these before making a commitment. They are without doubt an investment and many of them carry a pretty hefty price tag.
However, Riese and Muller are offering something a little bit different from the norm with their range of ebikes. Dual battery options, Enviolo & Rohloff gearing, as well as unique frame designs. They are indeed something very special.
These superbly crafted ebikes are built to order and hence a lead time of up to 8 weeks or so isn't out of the ordinary. Many of the models come in a wide array of frame sizes and offer a range of options, including different colours and specification.
OnBike is the largest retailer of Riese and Muller ebikes outside of London. We're an official supplier of these incredible bicycles and also an authorised UK service centre for Bosch which is the drive of choice for all their ebikes.
In addition, we can also supply their full range of cargo bikes.
See our full range of Riese and Muller 2020 electric bikes HERE.