OnBike has recently taken delivery of some amazing new KTM electric bikes, at equally amazing prices. Many of the models are highly sought after and in high demand; we feel honoured to be able to provide these superb machines that are proving to be so popular. There's something for everyone, from small step through frames for the ladies who like touring, to powerful Bosch Performance driven trekking crossbars for the gents.
The new arrivals from KTM are already proving to be hugely popular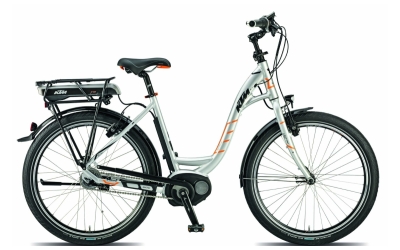 One of the most verstaile and easy to ride electric bikes within the KTM range is the Macina Bold. A nice low step, small 46cm frame and very comfortable to ride. It's one of those rare electric bikes that has 26″ wheels.There's not many of those about at all! With its Schwalbe Big Apple balloon tyres, and silky smooth Nexus 8 rear hub, this little beauty is a delight to ride.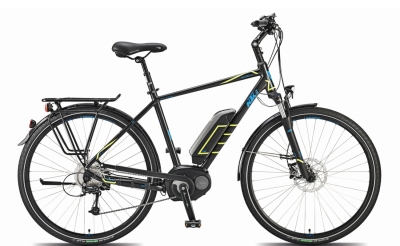 Next up is the Macina Fun – one of the cheapest Bosch Active driven ebikes on the market. At only £1,899.00 it doesn't get any better! With Shimano hydraulic disc brakes, Shimano Deore 9-speed derailleur, and a whole host of other nifty features, the Macina Fun is a real winner. Available in both crossbar AND step through frame styles, the bikes complement each other as the perfect 'his and her' pairing. Schwalbe Energizer Plus tyres provide enhanced protection against punctures, whilst its fully kitted appearance to include rear rack, lights and guards at such an affordable price make the Fun unbeatable value.
It can be a real challenge deciding on which electric bike is most suitable, but with so much choice at an affordable price here at OnBike, you're guaranteed to succeed!
Call us today on 01905 611774 for details on our range of KTM electric bikes.