The NEO Volt Sport Lite folding electric bike elevates folding ebikes to another plain. It has not one but two, unique folding mechanisms. Each folding option on the NEO Volt Sport Lite serves a completely different purpose. The first option is a compact and upright fold that allows the NEO Volt Sport Lite to be manoeuvred easily, single handedly whilst remaining on two wheels. The second folding option allows the NEO Volt Sport Lite to become flat, and easily transportable in the boot of a car.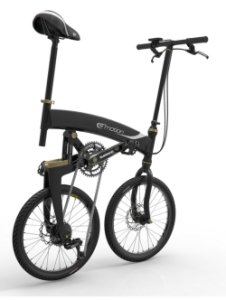 Don't be deceived by the gentle and stylish curves of this unique design. This cheeky 20″ folder is a powerhouse, driven by BH's renowned RDS (Rear Drive System) that packs a real punch. It's designed for everyday use, and is ideal for away days whether in the boot of a car or as the perfect accessory to a motorhome. As with all NEO electric bikes, the battery is integral to the frame of the ebike resulting in a perfectly balanced electric bike that looks like a conventional bicycle.
Gearing is provided via an 8-speed Shimano derailleur ensuring all terrain is easily accessible, regardless of how challenging it is. Stopping power is delivered through a set of Tektro E-Comp hydraulic disc brakes, so when you want to stop, you will.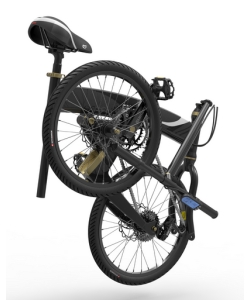 The NEO Volt Sport Lite is highly manoeuvrable making the ride a real pleasure. Its lightweight alloy frame featuring a telescopic stem is complemented by puncture resistant tyres seated on double walled rims, and backed up by a 2-year warranty.
Although not the cheapest electric folding bike on the market, the NEO Volt Sport Lite is crammed with high quality components, and a plethora of features that make this bike so unique. Its 324Wh Samsung battery feeding the NEO RDS means that this bike is hard to beat on both performance and looks.