The Jam2 6.8 Nine from Focus Bikes is a new generation, Bosch powered full suspension eMTB. Released for the 2020 season, available IN AUTUMN 2019, this 29er eMTB has some great features!
It's a totally stunning trail bike with supreme looks and handling.
The Jam2 6.8 really is a cool looking cat!
There's a plethora of things on the Jam2 6.8 to shout about.
Let's start with those awesome, stunning sleek lines and its fantastic look! Thanks to Bosch's new 625Wh battery integration, there's little sign that this Jam2 is even electric. Unlike the Shimano Steps E8000 driven Jam's currently out there, this beauty has a fully removable battery!
On closer inspection, there's a lot of new innovations on the bike.
Power delivery is through Bosch's Performance CX motor, new for 2020, 'tweaked' in order to provide a smoother power delivery. It boasts an extremely natural ride feel, more so than other drive units on the market.
You'll notice that the motor also sports a standard size chain ring and has zero resistance when disengaging.
Suspension is nicely taken care of thanks to 150mm travel FOX 34 Rhythm forks and a 150mm FOX FLOAT DPS Performance on the rear.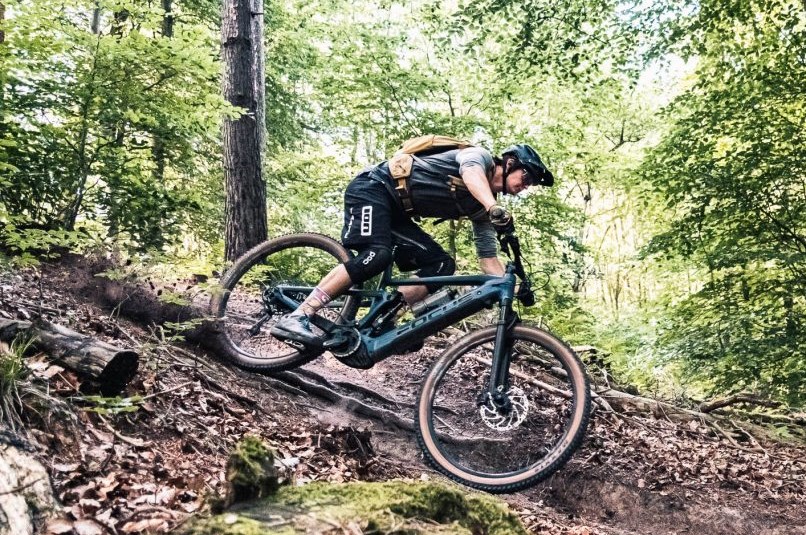 On the gearing side of things, the new Shimano XT 12-speed takes care of every hill and descent with ease. To complement this, a rear sprocket set offers a massive ranging 10T to 51T for an awesome flexibility and performance.
Stopping power is highly effective thanks to 4-piston Shimano brakes, front and rear on 200mm rotors.
The new range of Jam2 6.8's will have Bosch's nifty and colourful KIOX display on the top of the bars. Sweet.
Other great features include:
rubber bumper on the downtube to prevent fork and frame damage
flip chip on the rear facilitates the use of 27″, 27″+ and 29″ wheels
easily accessible charging port on the top tube, away from the dirt
In conclusion, we think the all new Jam2 6.8 Nine from Focus is a superb trail eMTB with an impeccable pedigree offering a superb ride.
Check out our full range of Focus eMTBs HERE.