In November 2015, Europe's leading electric mountain bike magazine, E-MOUNTAINBIKE, took it upon themselves to undertake an eMTB Group Test on nine of the best 2016 eMTBs. The results made very interesting reading!
eMTB Group Test – 2016 Electric Mountain Bikes
For 2016, the choice and quality of electric mountain bikes has increased dramatically. Thankfully, E-MOUNTAINBIKE magazine identified a number of high profile bikes and subjected them to an eMTB Group Test!
Previously, just a handful of companies understood the appeal of creating bikes with motors. Now almost every brand has designed a line of ebikes for various uses. However, it's wise to bear in mind that not everything that glitters is gold….!
Categorising the bikes in the same manner as regular mountain bikes, doesn't have the same relevance. The proportional weight differences are too minor within the eMTB category, and an individual's personal needs are too widespread. The parameters that work for traditional mountain bikes take on new dimensions when it comes to electric mountain bikes. For example, factors such as efficiency are of a much lesser importance due to the power assistance of the motor. An eMTB group test was in order!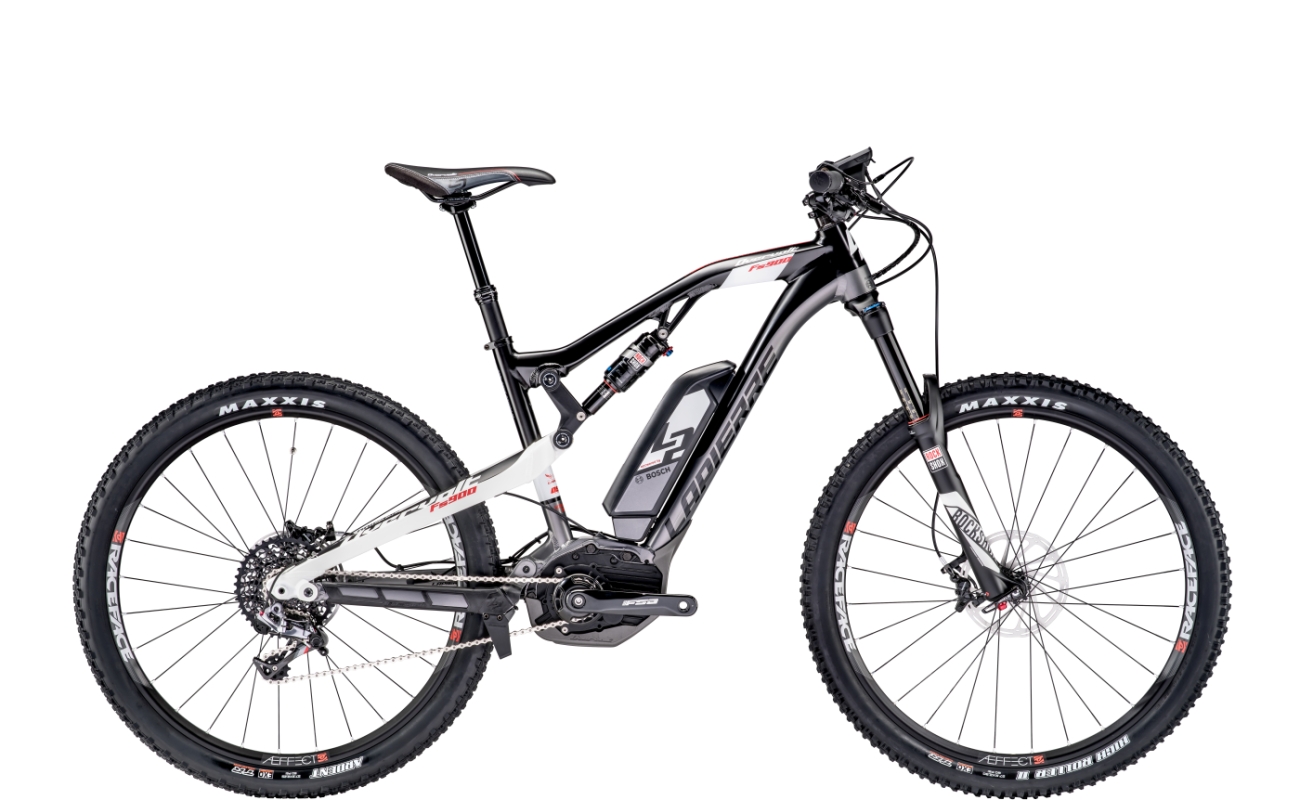 The NINE 2016 eMTBs Reviewed
Bergamont E-Line Trailster C 8.0
CUBE Stereo Hybrid 140 SL
FLYER Uproc6 8.90
Haibike SDURO AllMtn Pro
ROTWILD R.X+ FS 27,5″ EVO
Specialized Turbo Levo FSR Expert
KTM Macina eGnition CX5
LAPIERRE Overvolt FS 900
SCOTT E-Genius 710 Plus
Despite almost identical testing, these bikes couldn't have behaved more diversely.
However, E-MOUNTAINBIKE had nothing but praise for two of OnBike's premium brands, Lapierre and SCOTT:
LAPIERRE Overvolt FS 900
"We're not certain whether it's purely down to Nico Vouilloz's contribution, but we are certain that LAPIERRE have designed a great overall package in the form of the Overvolt FS 900. Boasting balanced handling, first-rate spec, and lovely, well thought-out details, the Overvolt could be a heart-stealer for ambitious trail riders as well as those heading out on long, casual rides."
SCOTT E-Genius 710 Plus
"The 2016 SCOTT E-Genius 710 Plus, enjoys a new level of grip and stability. Its chubby tyres roll any uneven terrain flat, and it turns rooty forest tracks into genuine flow trails. This completely new sensation when riding combined with its smoothness and stability is one which will benefit any rider whether pro or amateur."
"From mountain bikers heading out for long rides in comfort right through to performance-orientated trail riders, the SCOTT E-Genius Plus is a great option! Its incredible handling, huge amounts of traction, and clever details such as the TwinLoc system have clinched victory in our group test and proven that plus-size tyres rock!"
Conclusion
…and the WINNER of the 2016 eMTB Group Test is…
SCOTT E-GENIUS
To quote E-MOUNTAINBIKE………..
"Given the faultless performance of the E-Genius, it more than deserves the title of E-MOUNTAINBIKE Magazine Best of Test."
Click on the links below for more information regarding these fantastic 2016 eMTBs: