Riese & Müller Multicharger GT Light
The Multicharger GT Light from Riese & Müller is a very unique ebike with huge and diverse capability. It's designed for carrying a variety of loads and even people!
A cargo-optimised eBike, the Multicharger has an off-road style capable of carrying two kids or one adult. It also serves as a great means of carrying the weekly shopping! In addition, total load capacity on the rear is a whopping 65kg, with a further means of up to 15kg carriage on the front. It's by far the most versatile bike in the Riese & Müller range.
Multiple Battery Options, up to 1125Wh & Powerful Performance CX 85Nm Motor
There's now several battery options to suit everyone!
For even more range, the standard 500Wh frame integrated battery can be upgraded to 625Wh. If that's not quite enough juice in the tank, then the dual battery option is a must! The Multicharger GT Light can accept a 625Wh battery in its frame PLUS a 500Wh PowerPack on the downtube to make a mammoth 1125Wh!
Most striking is its multi-award-winning design, followed by its athletic features. The Multicharger GT Light is like a six-pack cast in aluminium. A precisely-conceived geometry guarantee the ultimate in riding comfort. In addition, the Bosch Performance CX (Gen4) drive delivers above and beyond with its high torque. As a consequence, delivering tremendous, high-torque driving force and pedal assistance of up to 340%, the CX motor is capable of conquering any mountain and terrain.
The Multicharger GT Light offers Schwalbe Super Moto-X 62-559 Reflex tyres and wide rims for ultra stability. Riding with low air pressure guarantees grip and traction, improves road holding and ensures sensational comfort. They're upgradable to Smart Sam Plus's for even greater multi-terrain use.
A sturdy bipod stand keeps the bike vertical when parked and offers both safety and stability.
Multicharger GT Light – the perfect cargo solution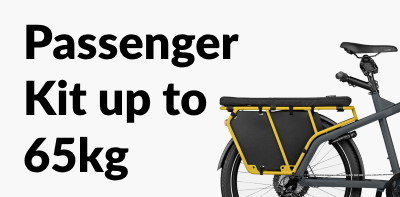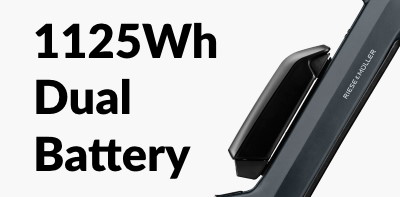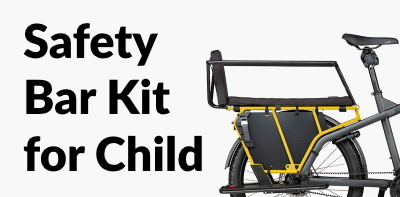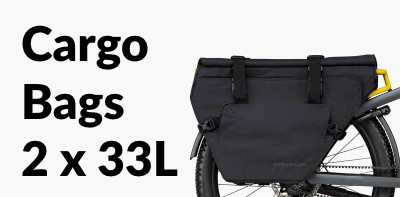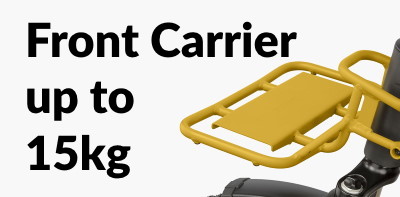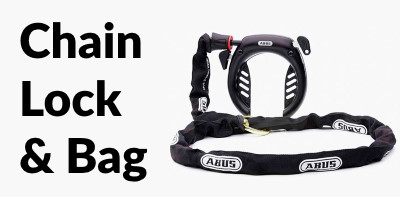 Passenger Kit
A foam seat, grab handles and footrests make the Multicharger a comfortable eTaxi for one passenger aged 6 or older and weighing up to 65 kg. Furthermore, the wheel guard prevents undesired contact between spokes and cargo or fastening straps.
Safety Bar Kit
Two children up to primary school age can comfortably sit one behind the other, well-secured thanks to a sturdy outside bar. A second bar is for holding on to, so that the children's hands and arms remain inside. A child seat for a small child can be fitted in it. The second child then sits behind on the back seat. The wheel guard prevents undesired contact between spokes and cargo or fastening straps. The sideloader can be used as footrest, to fix luggage or to transport a kids bike (16-20″, max. 11 kg).
Cargo Bags
Two cargo bags, each with a volume of 33 litres, make optimum use of the cargo area. They attach both safely and securely to the carrier, but can be easily removed without the use of tools.
GX Option
If you like riding your eBike off-road, then simply equip it with first-class All-Terrain tires. The SnakeSkin side wall of the Schwalbe Smart Sam Plus tires guarantees exceptional grip especially when cornering. A 3mm protective cover around the inner tube provides extra-secure puncture resistance.
Additional chain lock with bag
The sturdy Abus chain lock, in addition to the Abus Shield frame lock, provides twice the security for your E-Bike. The 130cm long chain is latched onto the frame lock and the bike can be quickly attached to the nearest lamppost. The chain thickness of 6mm ensures a high level of anti-theft protection. Especially practical: frame lock, chain lock and battery lock all use the same key. The bag is firmly attached to the saddle and allows quick and easy removal of the chain lock thanks to its ergonomic shape and Fidlock magnetic closure.
Multiple Options
GX: All-terrain fat tyres (Schwalbe Smart Sam Plus) +£47.00
625Wh +£187.00 (fully integrated frame battery)
1125Wh (Dual Battery) +£1,025.00 (625Wh fully integrated frame battery + 500Wh rear carrier battery)
Bosch Nyon +£280.00
Bosch SmartphoneHub +£140.00
Additional lock chain 130cm & chain bag +£47.00
Carrier options:
Cargo front carrier +£47.00
Front carrier with bag +£66.00
Passenger kit +£215.00
Safety bar kit +£299.00
Cargo bags +£149.00
See our full range of Riese and Müller electric bikes HERE.