ORBEA Gain D30
The ORBEA Gain D30 was designed to enhance your ride, not dominate it.
Thanks to its exceptionally lightweight and sportive nature, it's a very natural, rideable electric road bike. The Gain embraces your sweat and hard work, working in unison with your efforts to tick off the miles. System interfaces offer modern and sleek integration. There are no bulky components to reduce the riding experience, distractions are minimal. It's all about the ride.
The Gain range of electric road bikes are our lightest. The D30 comes in at well under 14kg!
Available in THREE stunning colours:
Ebikemotion X35 Plus Motor, Fully Integrated 250Wh Battery
Barely recognisable as a road bike with electric power, the Gain D30 is a highly affordable ebike that delivers. The combination of a strong and practically silent Ebikemotion X35 Plus motor and 250Wh battery ensures smooth power delivery and a helping hand when needed. Also, thanks to a clever frame design, full battery integration is possible further adding to the highly pleasing aesthetics. Totally discreet.
With three levels of assistance, the ORBEA Gain D30 is a real joy to ride and very flexible. Head winds and hills need not be quite so draining as they could be. A simple mode button sits on the top tube, allowing the rider to change assist modes as well as turn the bike on and off. Different colour modes show which level is current.
However, that's not all. Orbea have a further trick up their sleeve, their Range Extender!
ORBEA Gain Range Extender
Amazingly, a SECOND battery of 200Wh can be added to the seat tube providing a total of 450Wh!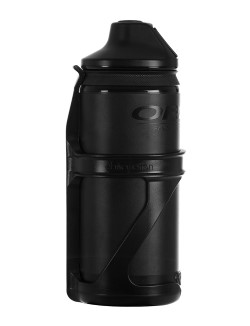 Enhance your ride and go further with the new external Range Extender. The Range Extender makes bigger challenges and longer adventures possible, providing nearly 2 hours of additional range at maximum power assist, a unique feature within the industry.
Furthermore, it doesn't add a much more weight to the bike, being just over a kilo and a half in total. It sits unobtrusively on the frame and looks like a water bottle. When attached to the bike, the external battery charges the main, internal battery. It's as simple as that.
Top Quality Components
With a Shimano 105 R700 groupset, it's a given that this high quality electric road bike from ORBEA rides exceptionally well.
See our full range of Orbea ebikes HERE.