We've been taking on-board a number of new and exciting models recently, that's really having an impact. You could even say that it's almost a brand new electric bike range for 2015! With so many new drive systems, styles and exciting developments in the industry, there's never been a better time to consider a new electric bike.
Over 40 new electric bikes to choose from….in stock now!
There's More Than Just One New Electric Bike for the 2015 Season
This year has seen a huge development in the electric bike market with many established manufacturers introducing new and varied models. In addition, there are new drives, new designs and new players in the market, each bringing something new.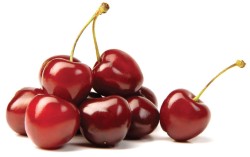 Bosch has been a well established brand for a few years now with their Active and Performance drives and quite rightly so, but 2015 sees the advent of the Yamaha and Shimano STEPS crank drives, whilst KTM's hugely popular Panasonic rear drive remains at the top of its game too.
OnBike endeavours to 'cherry pick' only the very best electric bikes that are reliable and built to last.
Here's a few examples of what's new at OnBike:
Shimano STEPS Crank Drive
New this season is the Shimano STEPS crank drive. Utilising a superbly balanced and light drive unit, the STEPS system brings a new level of affordability to the ebike world. Check out the SCOTT E-SUB Tour 20 Unisex, a new electric bike for 2015 and Ventura Cross 9 from KTM that weighs in at only a touch over 20 kg. Both these bikes are nimble, highly manoeuvrable and work in perfect harmony with the Shimano STEPS system. They're a real joy to ride.
Panasonic Rear Hub Drive
The KTM eLycan P has been a hugely popular full suspension electric mountain bike since its inception. Delivering huge power through its 47v Panasonic motor, this nicely equipped powerhouse makes light of even the toughest trails and off road terrain.
Yamaha Crank Drive
Delivering 70 Nm of torque, this innovative crank drive from Yamaha is proving to be a real contender to the Bosch. Our range of Haibikes now include a varied array of trekking and off road electric bikes. Take for example the Haibike SDURO AllMtn RC. This electric mountain bike is tough as nails with performance to match.
The list of exciting and new innovations could go on for a lot longer…..! If you're looking for a new electric bike, there's a whole new world out there waiting to be discovered – let OnBike guide you through!