The supreme Jam2 Pro Plus from FOCUS has been given the highest accolade with its Design and Innovation Award 2017.
The FOCUS brand
FOCUS are renowned for their innovative designs of both racing cycles and mountain bikes. Formed in the early 90's, FOCUS have risen through the ranks to be recognised as one of Germany's leading forces in electric mountain bikes. Their Jam2 range of eMTBs represent a totally new breed of off road cycle, and is the closest example of a true MTB on the market.
Featuring the new Shimano E8000 motor, conventional Q-Factor and revolutionary dual-battery design, the Jam2 eMTBs are truely an innovative masterpiece. FOCUS are proud to use the terminology 'squared' as they believe the rider experience of these groundbreaking machines is far beyond being simply enhanced.
Design and Innovation Award 2017
The judges were particularly impressed by the direct handling and fun ride of the Jam2 as well as the flexibility of the T.E.C. system (the innovative dual battery system unique to FOCUS).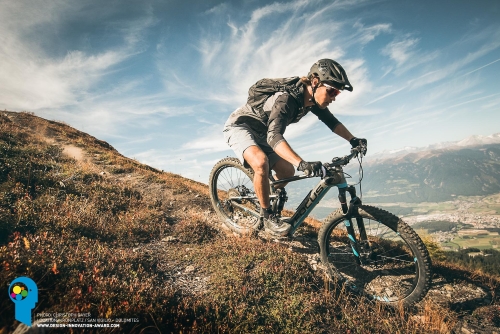 This is what the judges had to say….
"The FOCUS JAM² is blurring the boundaries between conventional mountain bikes and E-MTBs by nailing a direct, defined, and playful handling package that trans­lates into a fun and flowing ride, whatever the gradient. There's a powerful Shima­no STEPS M8000 MTB motor, which is fed by FOCUS's own modular power concept: the T.E.C, or TAILORED ENERGY CONCEPT, which as the name suggests, allows you to tailor the energy you're carrying on the bike. With the addition of dual-pur­pose rails on the downtube, you can choose to carry a second sleek battery to boost the total capacity to 756 Wh for super-long adventures if you forego a bottle cage. With its reliance on FOCUS's impressive F.O.L.D (Focus Optimized Linkage Design) rear end design, the JAM² is a fierce contender on the trails once you've pressed the impeccably integrated yet distinguished-looking power button on the toptube. Its capable, performance-focused geometry and well thought-out spec are destined to plaster a grin on your face."
Verdict: FOCUS have dubbed it the 'Squared Experience, but for us it's just a damn good E-MTB with a super-innovative concept!"
The venue for 2017 was Kronplatz in the Dolomites. Chosen for its gnarly rock gardens and fast berms it was deemed the ultimate testing ground for the Design & Innovation Award 2017 thanks to its awesome trails, and stunning scenery.
OnBike is delighted to offer the new Jam2 range of eMTBs.