Cycle Show 2014 NEC Birmingham, 26th – 28th September
The Cycle Show, UK's number 1 cycling event is soon to be held at the NEC in Birmingham, and is a must for everyone interested in cycles of any description, but especially electric bikes. Not only does the Cycle Show provide a look at the very newest and latest bikes, but it also has a test track that allows everyone to sample the bikes, electric bicycles too! Due to a record attendance last year, the show has expanded into yet another hall, full of even more bikes!
As expected, the recent Eurobike show was a huge success and provided an insight into the various 2015 models that will be available in the not too distant future. This is of course the springboard for our own Cycle Show here in the UK, that promises to be both exciting and informative, as well as offering a great deal of interaction.
eBike Village & New Outdoor Test Track
The eBike Village has simply got bigger, and there's a dedicated test track for visitors!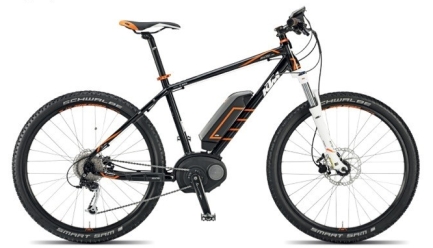 There's never been such interest in electric bikes, meaning even more brands will be on show with the very latest drive technology that can be put through their paces. One of the stars of 2015 is bound to be the KTM Macina Force 27.5″ MTB at a staggeringly low price of £1,699.99. This year, the track has a testing climb so all electric bikes can be put to the test under more real conditions. Event Director Chris Holman commented, "It's very encouraging to see the eBike area of the show at full capacity this year. This will be the biggest ever line-up of eBike brands at The Cycle Show, and due to the volume of demo bikes submitted for the test track we have made the decision to give electric bikes their own track this year." 
Click on this link for further details on the Cycle Show 2014.