Koga ION Electric Bike Technology
The ION drive utilised in many of the KOGA range of Dutch electric bikes signals the epitome of luxury and comfort. If you're you looking for an ultra comfortable electric bike known as the e-bike with the quietest engine, theN the KOGA is the ebike for you.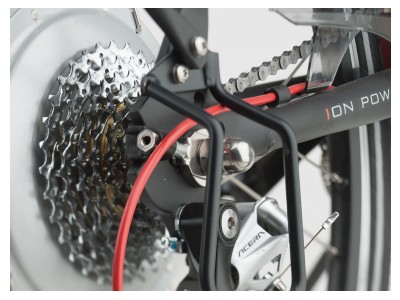 The ION drive is THE quietest drive in the electric bike market. So quiet in fact that it is SILENT. Both natural and comfortable riding based on pedal power, the ION drive delivers.
ION Drive for Silent Running and Flexibility
As stated previously, the ION drive is a silent runner. However, there's much more to this unique drive too:
Range and Battery Options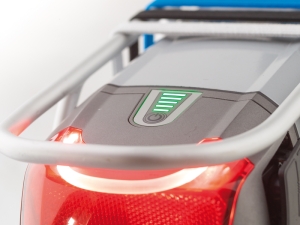 The battery capacity largely determines the range of your electric bicycle. Everyone has different needs, some require a lot of range and some less. Standard range and batteries are supplied as 317Wh. What makes the KOGA electric bikes with their ION drives so unique is that range can be expanded. Battery options in addition to the 317Wh are 418, 522 and 612Wh for those wishing to travel even greater distances.
Natural Assistance
An electric bike that responds precisely to the power put in by the rider, typifies ION. The motor is controlled by numerous sensors that continuously read a number of parameters. The amount of support that the motor generates is dependent on the power that that the rider delivers (measured by the torque sensor), wheel speed (speed sensor) and chosen driving mode. The more power put on the pedals, the faster the bike will go. The rider is in complete control with power being delivered smoothly and effectively.
Motor
All KOGA electric bikes with the ION system are fitted with a high torque 250W brushless and gearless motor. These are powerful engines that are silent.
Display
The Koga ION is comes equipped with an HD Display and more than 15 functions that can be read, which are easily accessed by a clear menu structure. Range and other common features include: time and temperature, average and maximum speed, riding time, trip distance, total distance and trip information, and display of service. The display is backlit in blue and easy and safe to operate from the handlebar. In addition, the ION HD display serves as additional security. Without its OWN display, the bike does not operate, even if the rider (without help from a dealer) wants to put another one on.