Delivery to Mainland UK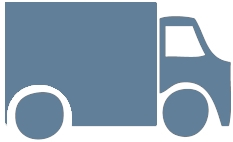 Due to the increasing costs of delivery, we now have to charge £100 for carriage to any mainland UK address.
We will endeavour to send your order the same day on a 24 hour / next working day delivery service. Orders placed late in the day or on the weekend will go out on the next available working day.
If you wish for delivery on a specific date, we'll do what we can to accommodate this.
Delivery of eBikes to Non-Mainland UK Addresses
Deliveries to the Scottish Highlands attract a charge of £150. In addition, deliveries to Northern Ireland and all UK islands also attract a £150 shipping fee. For deliveries to other destinations, please phone for a quote.
Contact Us first for delivery locations outside the UK mainland so we can provide you with an accurate cost.
What to Expect

OnBike use PARCELFORCE as their selected courier. Once an ebike is released, full tracking details are provided.
Your bike will arrive pre-assembled*, fully inspected and tested by one of our bike mechanics. The gears and brakes will be set-up and aligned. In addition, the battery will have full charge so you'll be ready to go within minutes!
* to get a bike into a delivery box, we will turn the handlebars 90° and remove the pedals. Occasionally, the front wheel may also have to be removed.
All that's required is to straighten and tighten the handlebars securely. Next, attach the pedals, pop the wheel in if necessary and you're good to go. If you have any questions when you receive your bike, don't hesitate to call!
Returns of eBikes
Consumer Rights
Under the The Consumer Contracts (Information, Cancellation and Additional Charges) Regulations 2013 you have the right to cancel distance and off-premises contracts within 14 days without giving a reason.
The cancellation period will expire 14 days from the date on which you acquire physical possession of the goods.
To exercise the right to cancel, please inform us in writing by contacting OnBike Ltd, 52-53 Upper Tything, Worcester, Worcestershire WR1 1JY. Alternatively, email info@onbike.co.uk of your decision to cancel the contract by a clear statement.
Please note that if you wish to exercise your right to return goods under these provisions items must be NEW and UNUSED in order to receive a full refund. Also, they must be returned in a rigid cardboard box using proper packing materials. Items damaged due to careless packaging will not be refunded.
Special Orders
Sales of items specially ordered, including specially ordered sizes, or customised to customers requirements are final & may not be returned, sorry.
Cost of returns
The purchaser will have to bear the direct cost of returning the goods.