Riese & Müller Swing Automatic
The Swing Automatic from Riese & Müller offers a totally new generation of automated gear shifting and absolute luxury. This beautifully appointed 26″ e-bike is already a dream to ride, and with a small frame, ideal for people more modest in height. Add to this the superb automatic 'NuVinci Harmony H | Sync' gearing system, and the result is stunning.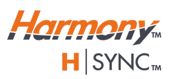 Harmony H |Sync offers the unique continuous automatic shifting experience of the already popular Harmony system but without requiring an additional controller on the handlebar. Every aspect of this system is automatic. No longer does the rider have to consider which gear or when to change – the Harmony H |Sync system does it all! It operates via a unique combination of electronic, automatic, and continuous shifting technology as a function of cadence. This creates the most user-friendly and efficient e-bike drive train on the market. Shifting has never been so luxurious. With no gaps and no shifting steps, the Swing Automatic will always find the optimum gear. The NuVinci is virtually maintenance and wear-free, and like other hub systems, gears can be changed whilst at a standstill.
With such an all rounder, the Swing Automatic is equally at home commuting, gliding along on canal tow-paths or for general leisure riding. Its multi-purpose design ensure this electric bike is just as happy on tarmac as it is on loose terrain. Kitted out with comfort in mind, the Swing Automatic is very well appointed. Full mudguards both front and rear ensure a clean ride at all times, whilst strong front and rear lighting mean safety in dimly lit environments. The rear luggage rack makes carrying a variety of items extremely easy and convenient. In addition, the Swing Automatic even has an integral ABUS wheel lock to deter theft, keyed alike with the battery lock for simple operation. The slick Intuvia LCD mounted on the bars provides all rider information. Upgrading to the Bosch Nyon provides Satellite Navigation and a fitness trainer.
Built to the highest standards, the Swing Automatic is laden with features and high quality components. Power is delivered through a powerful Bosch Performance motor and huge 500Wh battery for extended range. Magura HS-22 hydraulic rim brakes provide highly effective braking and peace of mind. Schwalbe Big Ben tyres are puncture resistant thanks to their thickened inner lining, and are set on sturdy Mach1 rims with Sapim spokes for strength and reliability in all conditions. This bike is the perfect solution for those seeking a smaller set up with ease of handling and maneuverability.
Available in looks to die for – pastel blue, red, black or cream white.
Cycle Computer options:
Nyon +£270.00